A.C.C.E.P.T. Group for
Neurodivergent Adults > 30
The A.C.C.E.P.T. Program™ is a suite of groups for neurodivergent youth and adults that promotes understanding, communication, and connection.
Ideal for those who want to:
Explore your Neurodivergent Operating System
Build Communication and Self-Advocacy Skills
Share Experiences and Strategies with Other Neurodivergent Adults
Live an Authentic and Meaningful Life
Part 1 Group co-facilitators:
"My hope for this group is that we cultivate a safe and supportive environment for neurodivergent individuals to learn, share and grow. By utilizing the ACCEPT Framework, my therapeutic experience and integrating insights from my neurodivergent experience, I aim to promote the exploration of self and an appreciation for their unique traits, a deeper self-awareness and a better understanding of their perceptions and experiences. My hope is for you to be empowered with the ability to self-advocate, enhance your self-regulation, and cultivate tools and strategies for life navigation. With the support of your peers, it is my hope that you will leave with greater self-acceptance and self-compassion, ultimately fostering the confidence to express yourself more authentically in the world."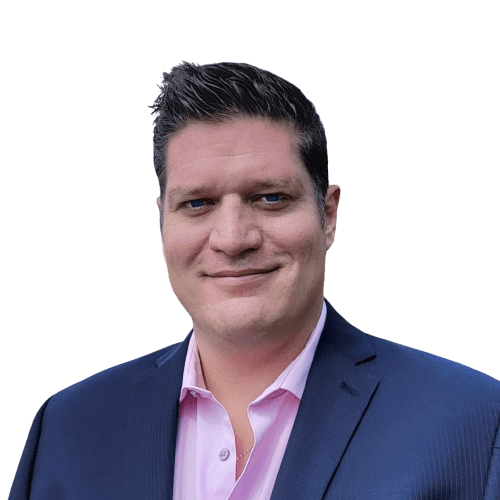 Michael Holker (he/him)
BSW, MSW, RSW
Registered Social Worker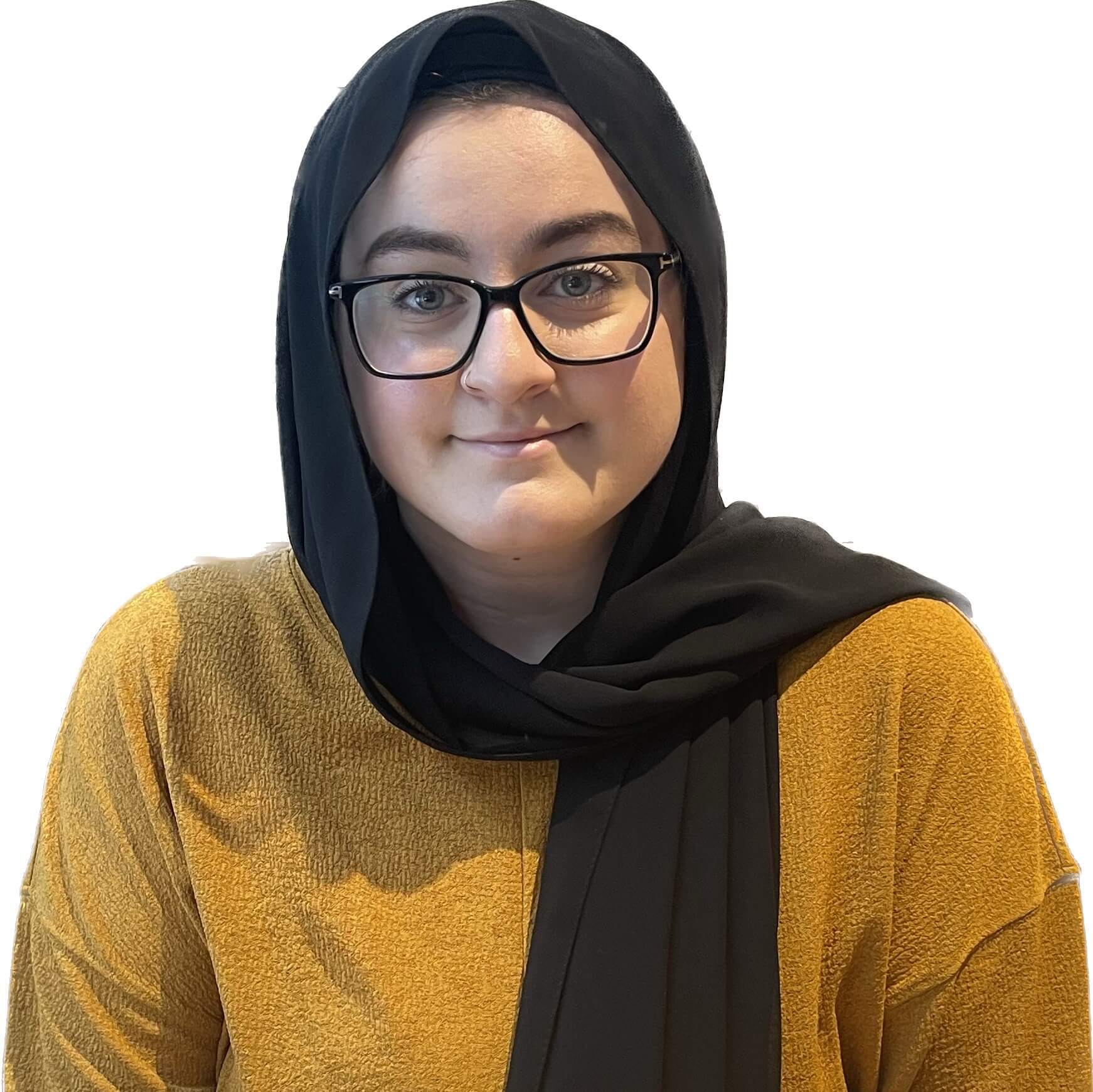 Seyhan Kogukoglu (she/her)
BA, SSW, MSW (pending)
Registered Social Service Worker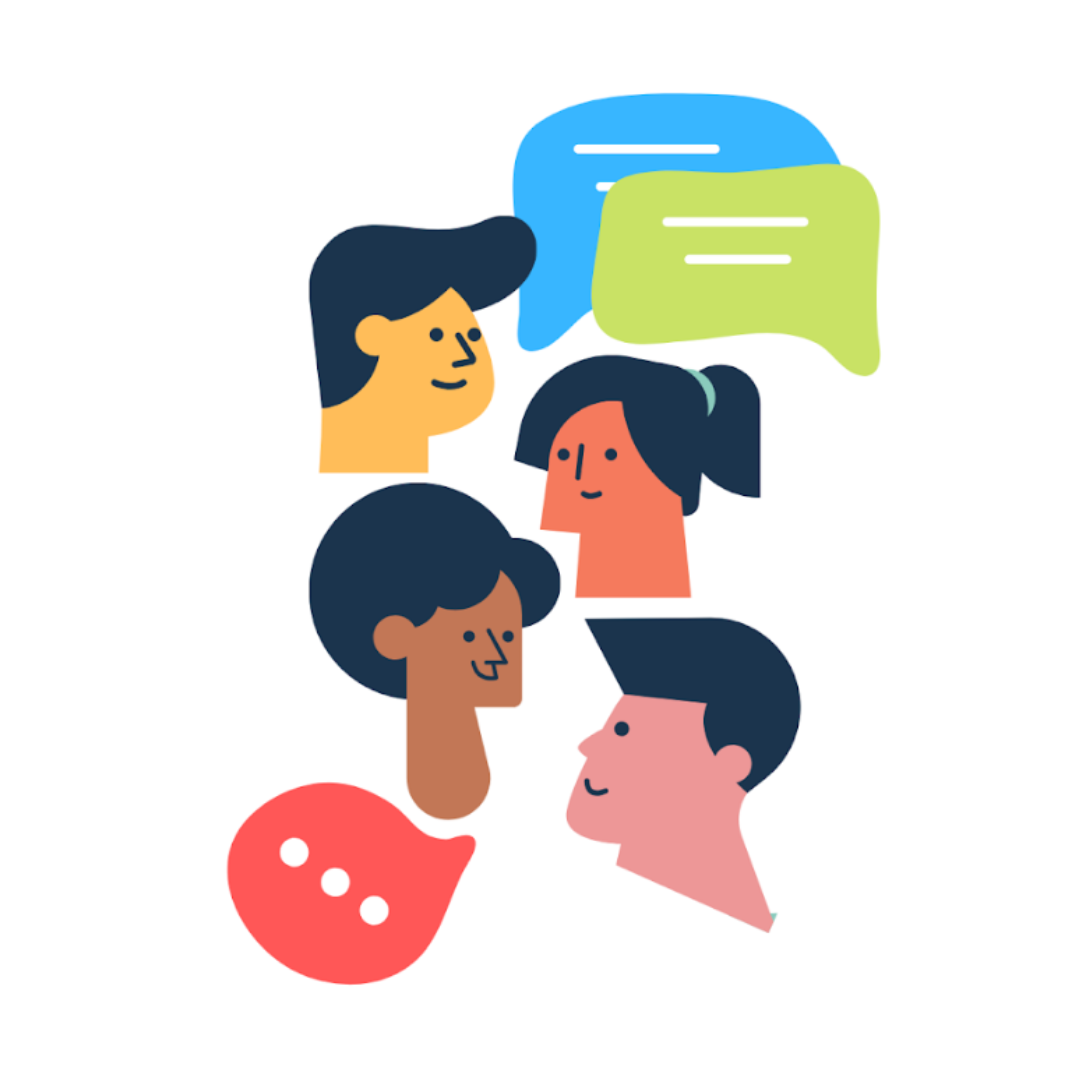 Part 1
Session Themes
Week 1: Introduction What does it mean to be neurodiversity-affirming and DBT-informed?
Week 2: CURIOSITY What's my unique neurodivergent operating system (NDOS)?
Week 3: PERCEPTION How do I perceive the world through emotions, senses, and mind?
Week 4: ASSERTIVENESS What's my communication style?
Week 5: CONNECTEDNESS How do I relate to others and others to me?
Week 6: EXCEPTIONALITIES What is my place in a neurotypical world?
Week 7: TOLERANCE How do I change what I can and live with what I can't?
Week 8: Wrap-up – How can I practice compassion for myself and others?
3. Activity/Breakout Groups
4. Content related to Theme
5. Activity/Breakout Groups
6. Content related to Theme
7. Activity/Breakout Groups
8. Discussion related to Theme
Enquire about the 2024 Group
Enquire about the 2024 Part 1 Group
Other A.C.C.E.P.T. Program™ groups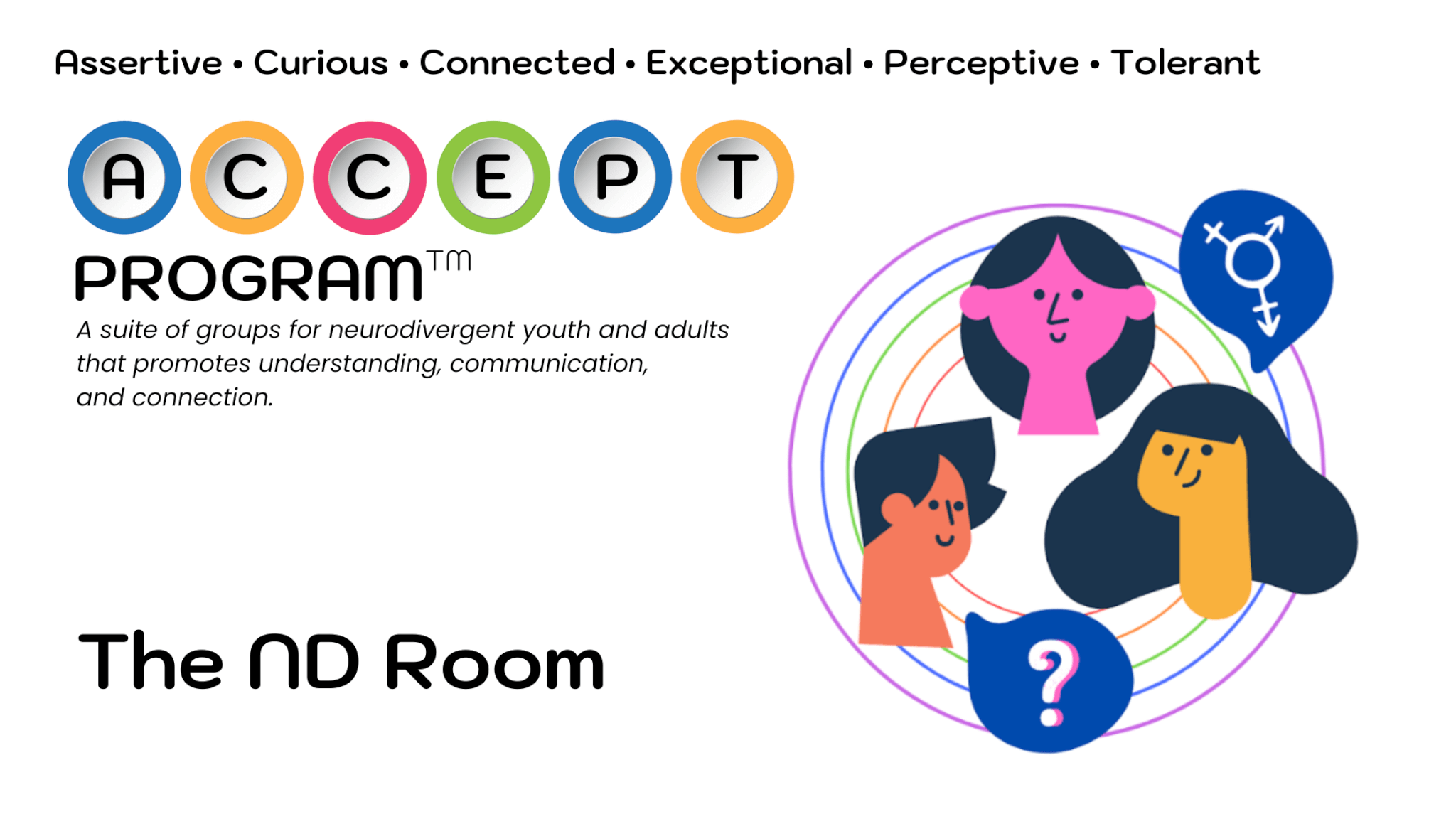 An activity-based group for neurodivergent individuals in grades 7-12. The group provides a space for individuals to explore neurodiversity, self-expression, sexuality and gender.
Click to learn more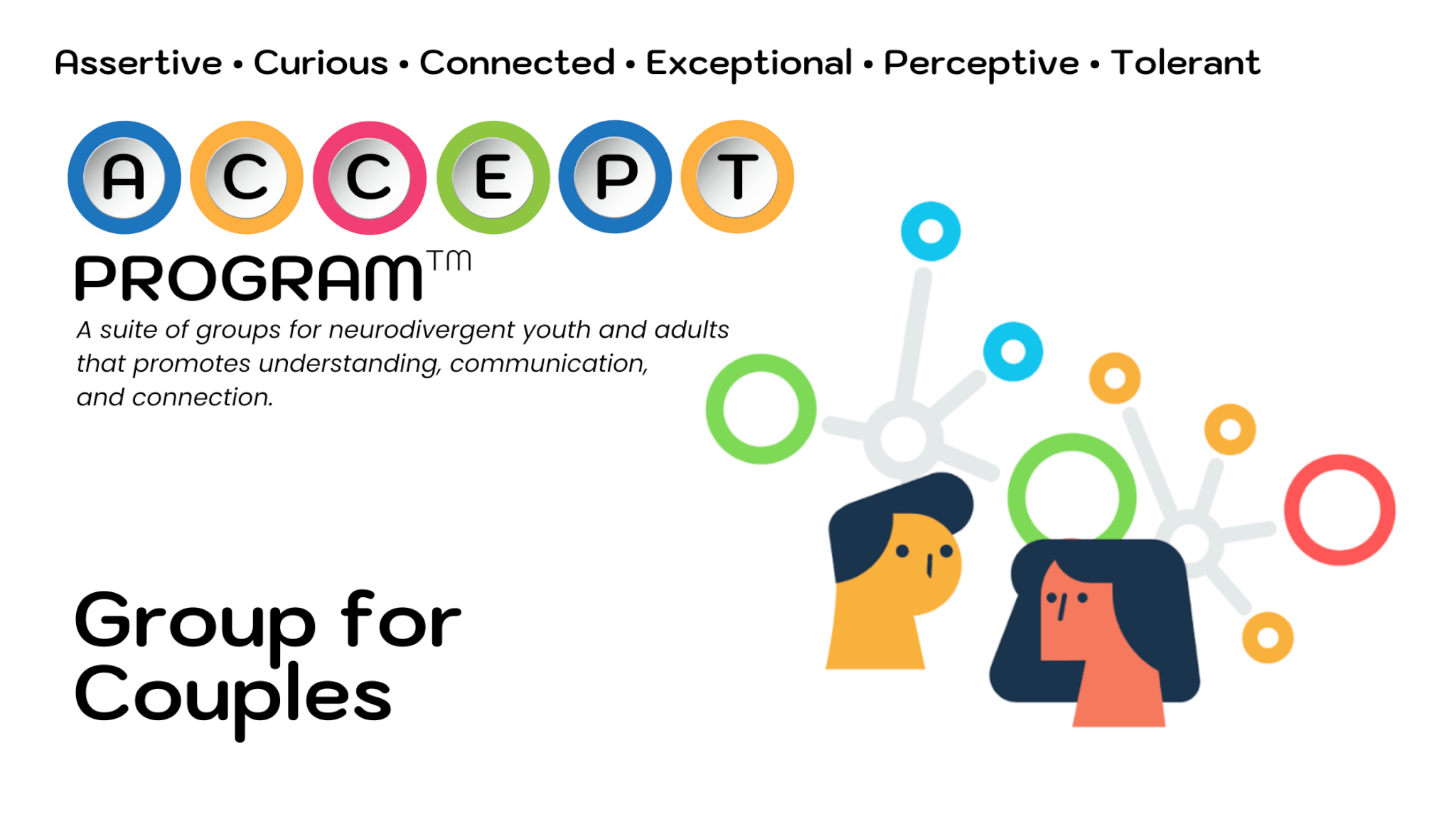 A virtual support group for ND/NT and ND/ND couples who want to explore and understand how neurodivergence impacts your relationship.
Click to learn more