A.C.C.E.P.T. Group for
Couples Intensive
This group is part of the A.C.C.E.P.T. Program™ suite of groups for neurodivergent youth and adults that promotes understanding, communication, and connection.
Ideal for those who want to:
Understand why your NT or ND partner thinks, says, or does the things they do
Learn a common language to communicate across neurotypes
Feel understood and appreciated by your partner
Stop feeling frustrated by trying to change things that can't change
"I combine my therapy skills with ten years of academic teaching to help ACCEPT Couples participants understand and improve communication across neurotypes. By understanding how neurodivergence impacts their relationship and learning to balance acceptance with change, participants will reduce frustration and increase satisfaction in their partnership. I bring my own lived experience of being in an ND/NT relationship of over 30 years."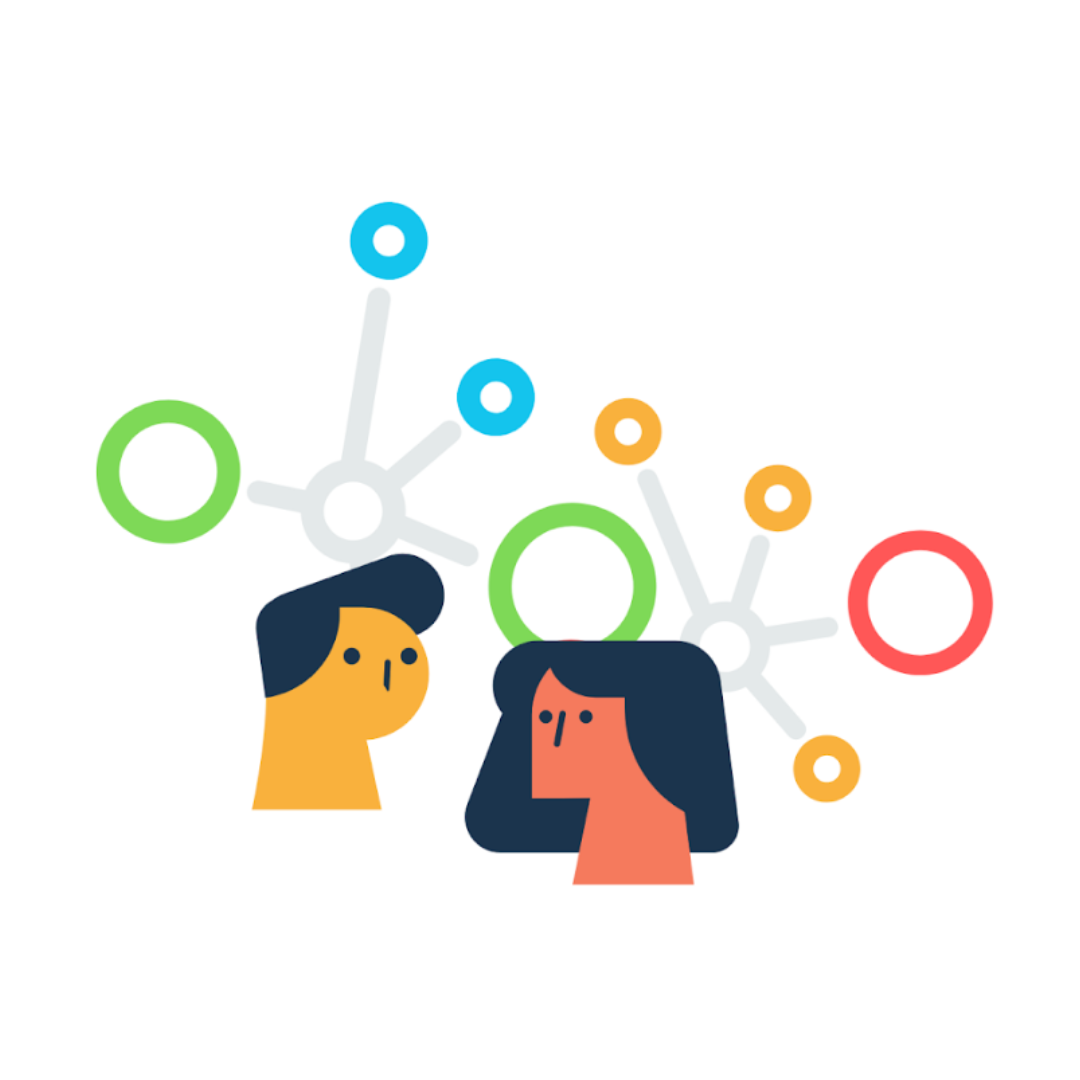 About the group
In this virtual support group for ND/NT and ND/ND couples, you will spend time together, with your partner, and apart, to explore:
how neurodivergence impacts your relationship
barriers to communication across neurotypes
how emotions are felt and expressed across neurotypes
balancing acceptance and change
Other A.C.C.E.P.T. Program™ groups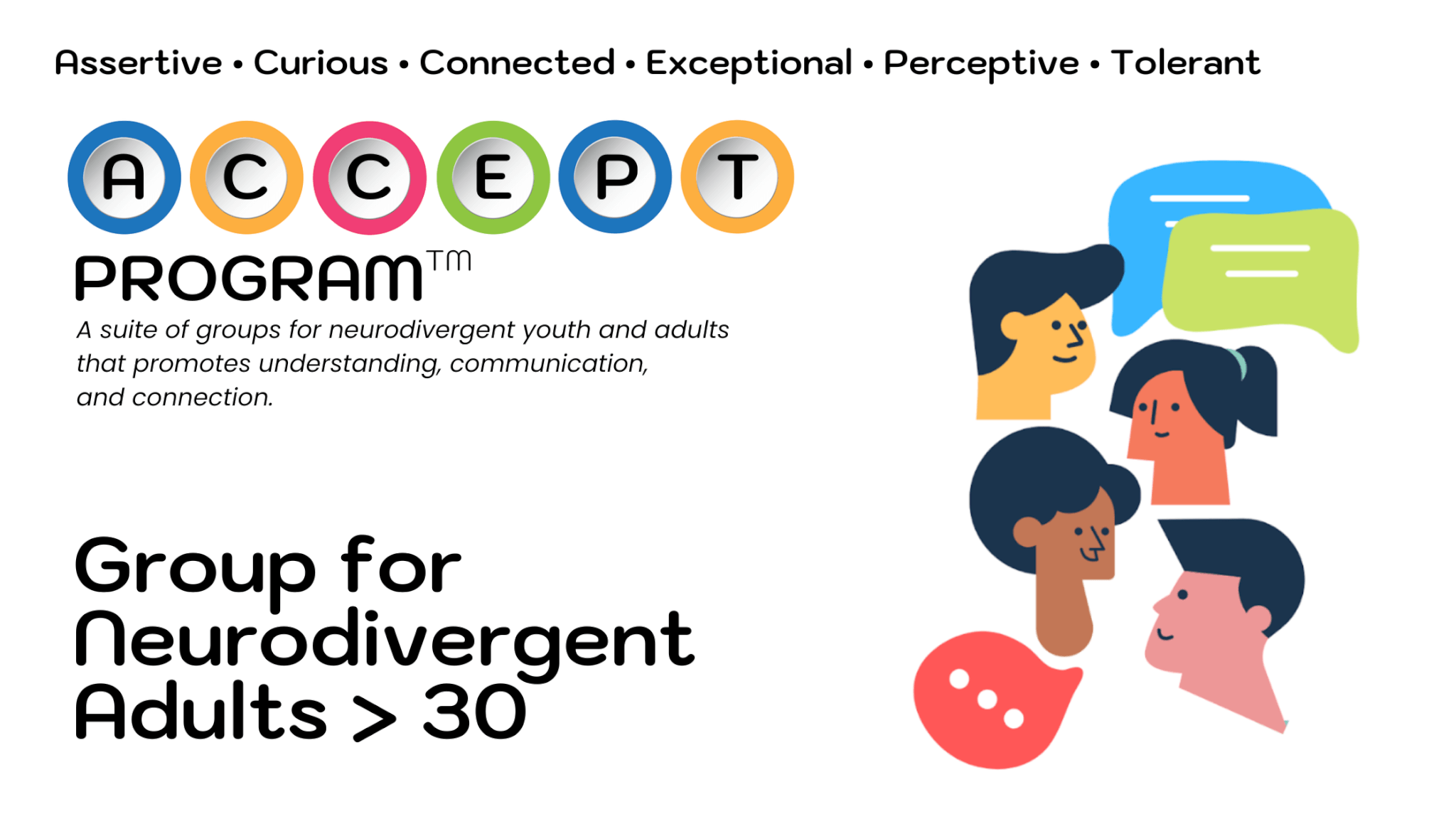 A virtual support group ideal for those who want to explore their Neurodivergent Operating System, build skills, and share experiences.
Click to learn more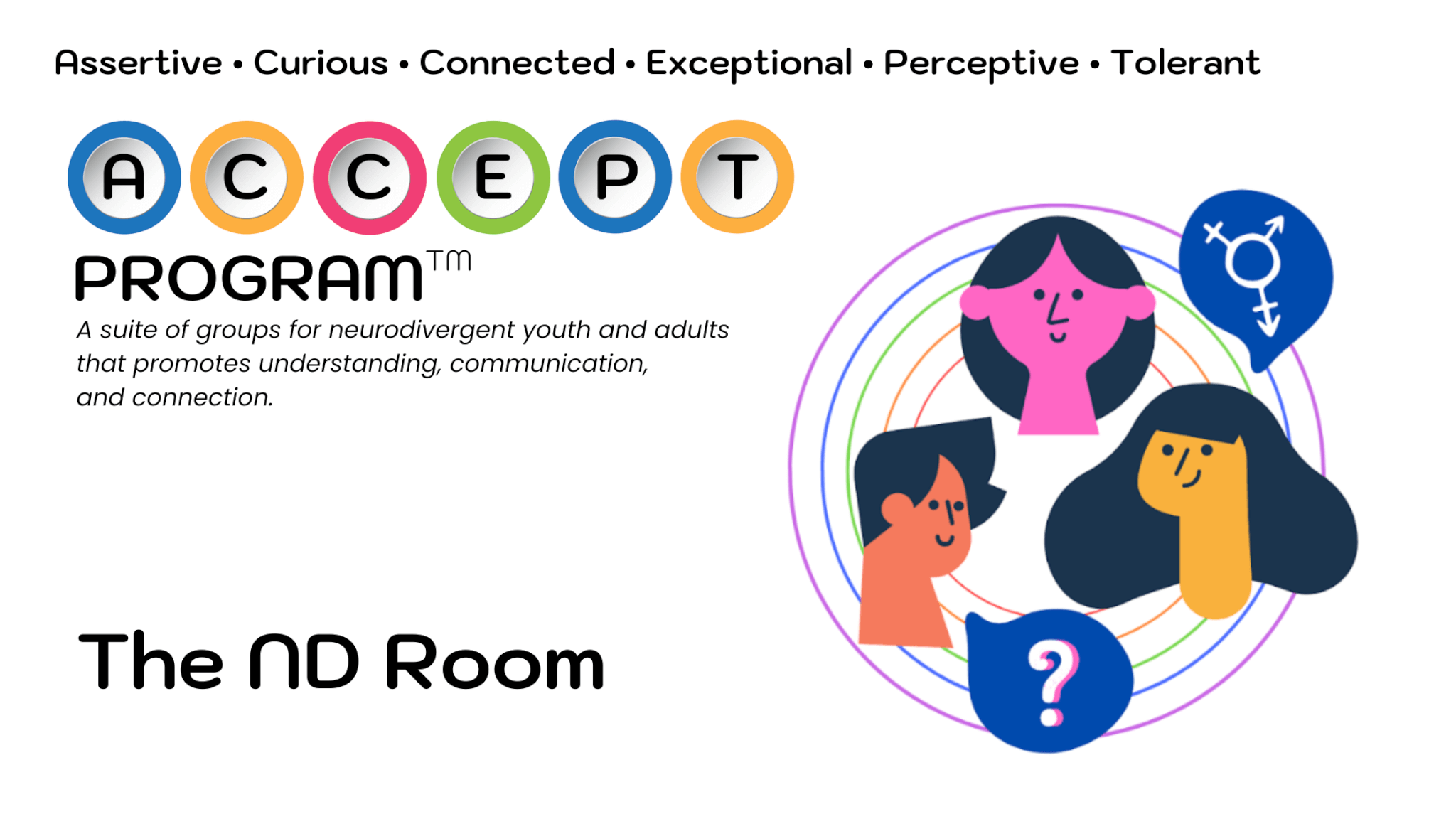 An activity-based group for neurodivergent individuals in grades 7-12. The group provides a space for individuals to explore neurodiversity, self-expression, sexuality and gender.
Click to learn more