Specializing in Neurodiversity-Affirming Counselling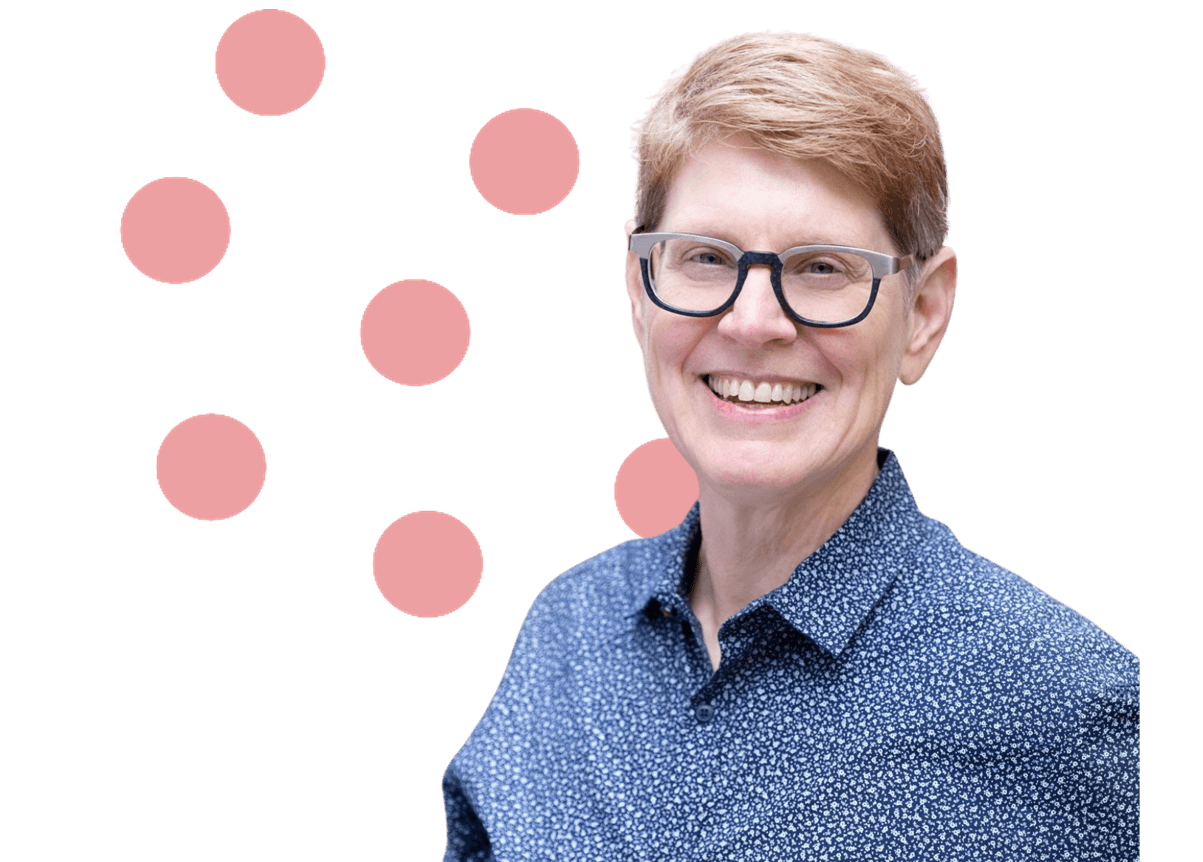 Finding a counsellor who understands your neurotype can be challenging. But if you identify as neurodivergent, love someone who is, or might be, or want to explore the possibility for yourself, you have come to the right place.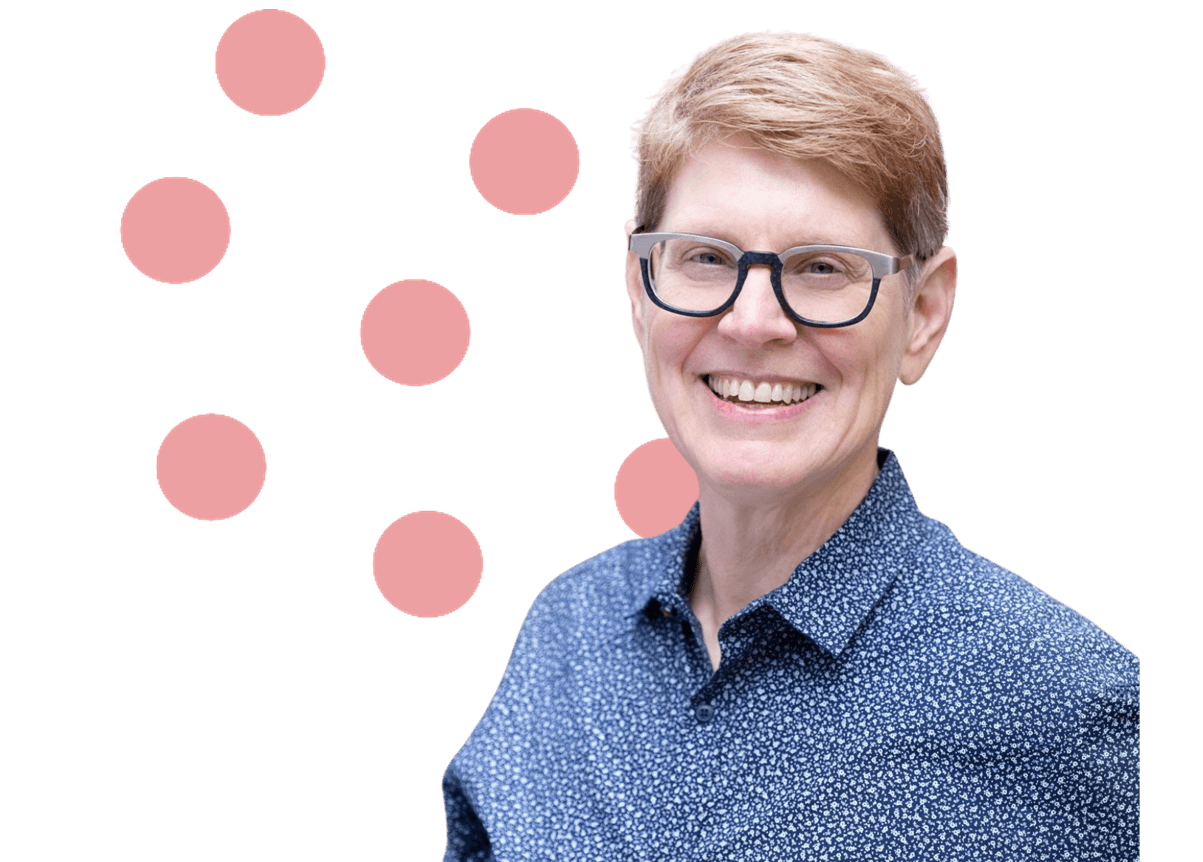 One of the core traits of the Autistic neurotype is attention to detail and recognition of patterns. In other words, research. One way researchers synthesize and display data is through graphs, scatterplots, and scattergrams.
The AD(H)D neurotype shares some traits with Autism such as hyperfocus and the ability to see data from new and creative angles. Yet these gifts are coupled with the challenges of inattentiveness and disorganization. In other words, being scattered.

Put together patternseeking, hyperfocus, and inattention and what do you get?
The name Scattergram captures the unique talents that come with being neurodivergent as well as the challenges that brought you to this site. We respect and appreciate your neurotype while understanding how difficult life can be as an outlier.
Outlier: In simple terms, an outlier is an extremely high or extremely low data point relative to the nearest data point and the rest of the neighbouring co-existing values in a data graph or dataset you're working with. Outliers are extreme values that stand out greatly from the overall pattern of values in a dataset or graph.
Here at Scattergram, neurodivergence is the norm.
The A.C.C.E.P.T. Program™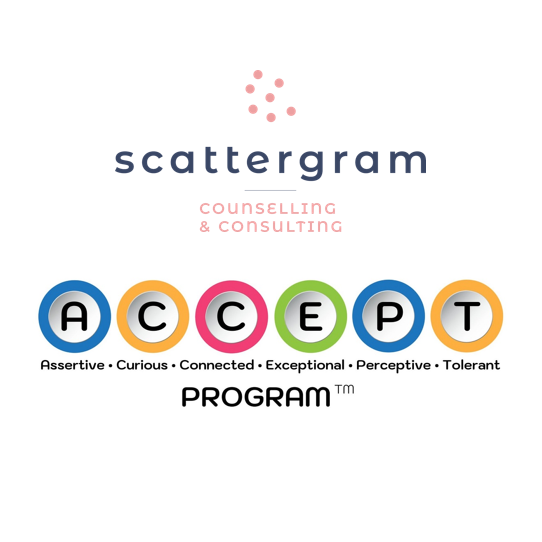 A Foundation for Neurodiversity-Affirming Service Delivery, Supervision, and Training
The underlying philosophy of Scattergram, which permeates all of our services and training, is embodied in our trademarked A.C.C.E.P.T. Program.
The letters stand for Assertive, Curious, Connected, Exceptional, Perceptive, and Tolerant.
Everything we do aligns with the Scattergram Mission, Vision and Values.
The Scattergram practice provides neurodiversity-affirming therapy for individuals (age 12+), couples, families, and groups.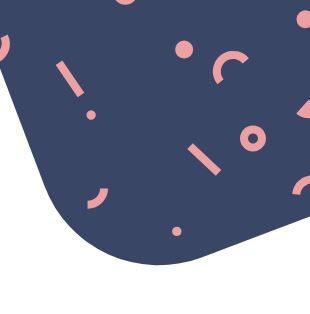 challenges at school, time management & organization, anxiety & depression,
sensory sensitivities,
social isolation, questions around identity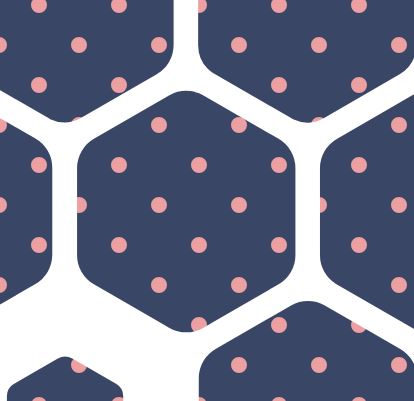 building a meaningful, authentic life, clarifying values, exploring possibilities for school, work, or creativity, setting goals, finding love and community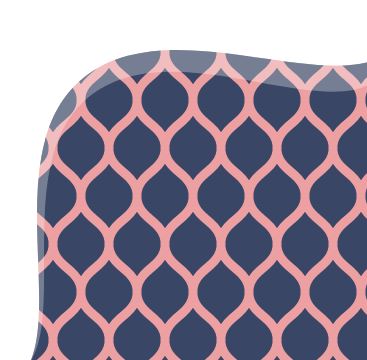 navigating work, relationships & parenting, late diagnosis, masking and unmasking, autistic burnout, values & goals clarification, financial security, aging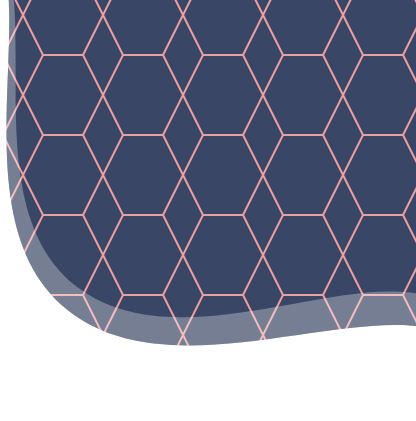 exploring sex and gender identity, gender transitioning and affirmation, relationships,
coming out, community
Our therapists can help you connect the dots
Scattergram Associates are deeply committed to bringing a fresh approach to the growth and wellbeing of neurodivergent youth and adults. In addition to their own professional backgrounds, skills and experience, each Associate receives in-depth training in Scattergram's trademarked A.C.C.E.P.T. neurodiversity-affirming treatment model.
Building capacity for neurodiversity-affirming therapy across Ontario and Canada is a core part of Scattergram's vision.
Consulting and Supervision
Consultation and supervision for students and allied health and educational professionals to build competence in working with neurodivergent clients.
For Organizations that deliver services to neurodivergent clients or customers, or want to build capacity within their workforce for better communication across neurotypes.
Consultation and supervision for therapists to build competence in working with neurodivergent clients.
The A.C.C.E.P.T. Program™ is a suite of groups for neurodivergent youth and adults that promotes understanding, communication, and connection.
A collection of resources for clients and therapists alike: from quizzes to informative articles and more.  
Start Connecting the Dots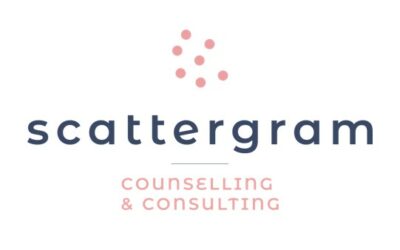 Scattergram does not currently provide assessment services. While we do not endorse any of the following individuals or agencies located in Toronto,...
read more